Improver Course
Is this the course for me?
Would you like to improve your technique? Learn some ornamentation? Add to your repertoire of Irish tunes while improving your phrasing, flow and rhythm? In this course, I bring you through a range of tunes from polkas to jigs and reels. With each tune, I show you my way around the buttons and how I move between the rows. In my experience teaching intermediate-level classes, the same questions and issues often arise.
Through 30+ lessons, you will develop good fingering technique which will improve your phrasing, while adding in rolls, grace notes, cuts, triplets and more. By the time you'll be finished this course, you'll be at ease playing across the rows, adding in ornamentation and playing selections of mighty tunes!
I look forward to welcoming you to the course!
Caitlín
Here is a selection of the lessons in the Improver Course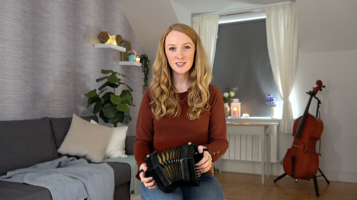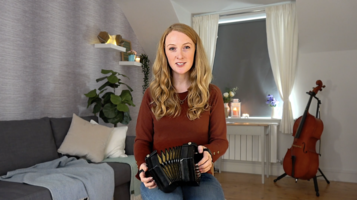 Dark girl dressed in Blue
The Cow that Ate the Blanket