The Lessons - What you'll get
Each lesson boasts a range of customizable features to help students of all abilities
Video Lesson
A complete lesson taught by Caitlín. You can pause, rewind, fast-forward and watch it again. These video lessons are slow-downable and you can loop a section of the video for repeating - Very handy for practicing a particular phrase
Audio Track
A slow-downable track of the tune where you can also loop a section for repeating - a great tool for practicing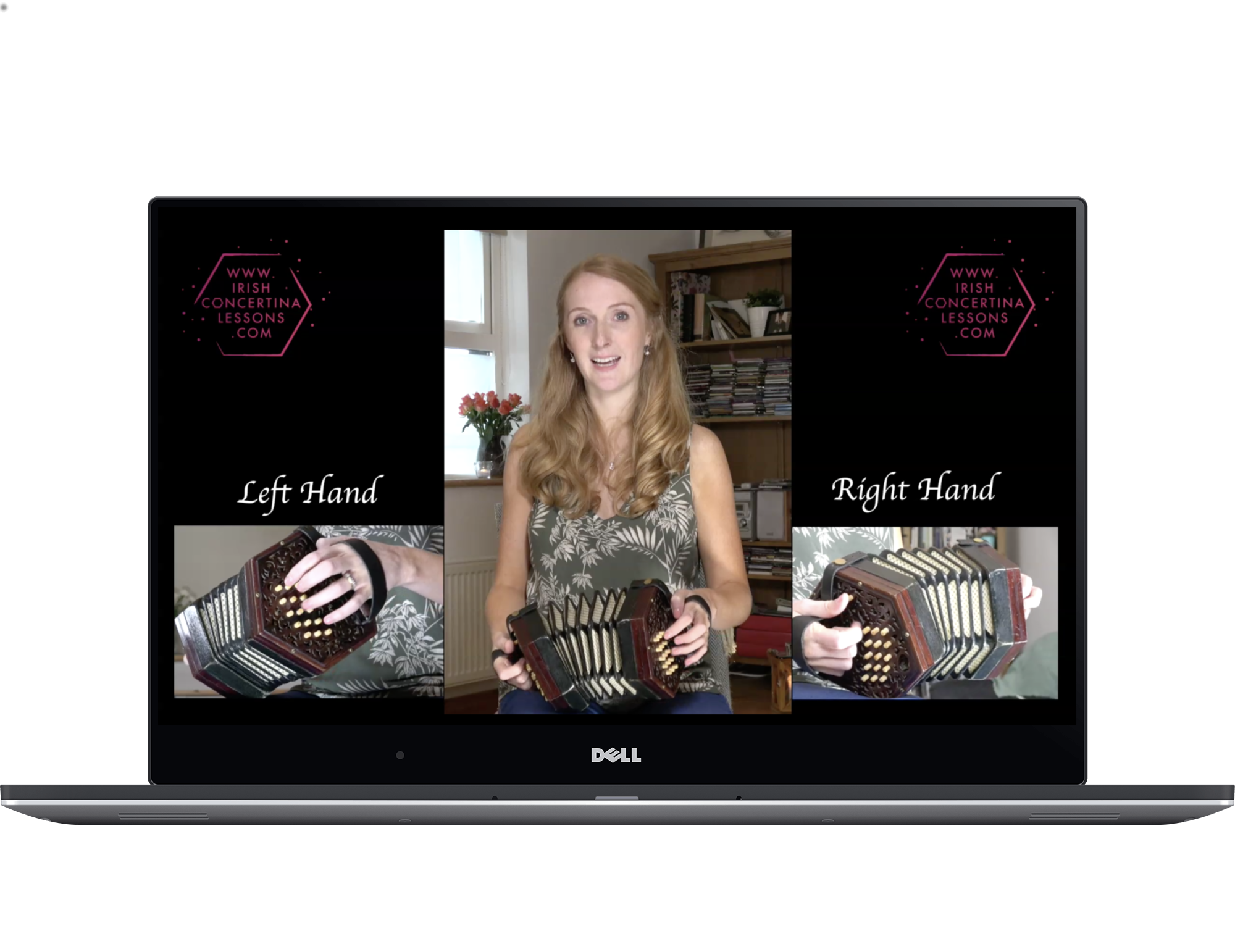 Tips on Technique
This is where you get advice on how to learn better and how to be a better player, featuring tips on good practicing skills, fingering, phrasing, air control and more
Notation
ABC and Staff notes are supplied and can be downloaded and printed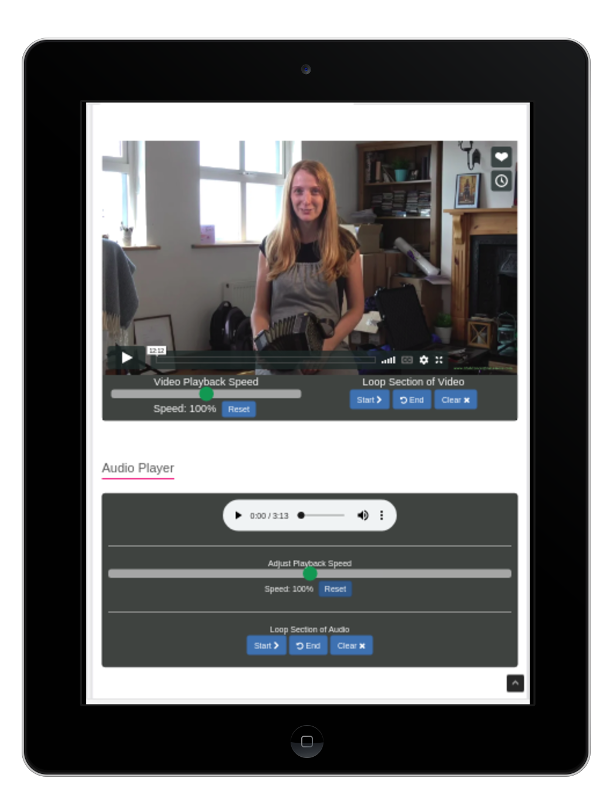 The Story behind the Tune
Every tune has a story! Caitlín gives us the background to the tune: where it comes from, the composer, concertina players who have recorded it, and other tunes that might be commonly paired with it
Plus
New lessons added all the time
Lessons are graded. Track your progress
Competitively priced
Happy Customers
We aim to provide a high quality service to all our students.
Starting music lessons as an adult can be daunting but Caitlín put me at my ease straight away. Within just a short time I was playing simple tunes and my confidence soared .... an outstanding teacher who has a lovely, easy, fun style. She makes learning the concertina simple and enjoyable and I keep getting better! .... It was the best thing I ever did. You won't regret it either.
She teaches new tunes in a way that is very effective. She can explain basic and complicated facts. She shares thoughts about music and good practicing manners, which is big help for a learner from another country like me. In my lessons I felt that she's giving me exactly what I needed to develop .... She is a help for beginners and a real boost for advanced players.
Sign Up or Try the Free Lesson